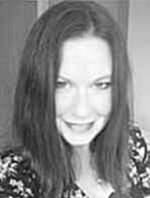 Nina Powell
BSc (Hons), PGDip
MBACP Psychotherapist (574588)
Nina Powell is a BACP psychotherapist.
Nina has been working as a psychotherapist for more than 10 years, helping men and women in the Greater Manchester and Lancashire regions to overcome a range of sexual and relationship difficulties including:
Communication and emotional issues within relationships.
Sexual trauma.
Nina works ethically and confidentially following the College of Sexual and Relationship Therapists (COSRT) and BACP ethical framework. She is fully insured and has up-to-date DBS Disclosure.
A comprehensive overview of Nina's qualifications, experience is provided below. Please feel free to contact Nina for further information.
Qualifications and Training
Graduate Diploma in Professional Counselling (BACP Accredited Course) 2006.
BA/BSC (HONS): Degree in Criminology with Counselling Studies 2004.
Foundation Studies in Criminology and Counselling Studies 2001.
Sexual Health Awareness Training Part 1 & 2.
Sexual Health Services and Legislation Training.
Trainer for Domestic Violence and Sexual Violence disclosures.
Counsellor Training working with Victims of Sexual Violence.
Substance Misuse Training (Blackpool Identification and Brief Advice).
Alcohol Awareness Training (Blackpool Identification and Brief Advice).
Feedback and follow up training for Substance Misuse and Alcohol Awareness Training.
Domestic Abuse Awareness Training.
Domestic Abuse MARAC (Multi Agency Risk Assessment Conference) Training.
Counselling Referral Pathways for Lancashire Workshop.
About Nina
Nina has worked for over 10 years counselling individuals from an Integrative approach. Helping people who are struggling with a wide range of emotional issues. Nina provides a safe and confidential space to help individuals work through challenging experiences. Nina has experience of working with the Criminal Justice System/Courts and providing specialist counselling support to both males and females who have experienced sexual trauma and/or domestic violence. Nina has delivered training to Lancashire schools and Industry about issues such as Race, Sexual Orientation, Disability and Transgender Identity.
Areas and issues I have experience working with
Abuse, Anxiety, Rape, Sexual/Physical/Domestic Violence, Bereavement, Depression, General Counselling, Loss, Relationships, Self-Esteem, Stress, Women's Issues, Addiction(s), Health/Sexual Health, Trauma, Victims of serious Crimes, Sexual Identity, Sexuality, Self Harm.