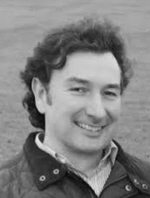 Paul Tidy
MSc Health Psychology, PGDip Integrative Psychotherapy (Distinction), BSc Psychology (First-class honours)
ATSAC Addiction Practitioner
COSRT Member
Paul studied a MSc in Health Psychology, PGDip in Integrative Psychotherapy, BSc in Psychology and a Diploma in Sex Addiction.
Paul Tidy is an integrative psychotherapist. He believes that the relationship between the therapist and clients is vital to encourage therapeutic growth and changes. Paul's area of interest for research and clinical practice focuses on relationship therapy, sexual behaviour, addictions and sexual dysfunctions.
Paul provides a safe space for you to explore difficulties and tailors the therapy around your needs. He is interested to understand your stories and help make sense of how the past can influence your current and future relationships. He works with individuals and couples. Additionally, Paul has completed training in EMDR which is a technique used specifically for people who have experienced trauma; Couple therapy and working with sexual addiction. He also conducted a master's thesis into health perspectives for sex addiction and sexual compulsivity.
Paul's research was awarded the Hugh Wagner Memorial Prize by the School of Psychology at the University of Central Lancashire. His research explored male sexual dysfunction which resulted in a peer reviewed research paper being published in the Journal of sexual and relationship therapy entitled "Premature ejaculation: therapist perspectives". Paul also worked on a peer reviewed paper on Sexual compulsivity. See the following papers:
Premature Ejaculation – Therapist Perspectives
After graduating from UCLAN with a First class honours degree in Psychology. Paul studied a MSc in Health Psychology, his master's thesis explored health perspectives of sex addiction and sexual compulsivity. Paul continued to study a Postgraduate Diploma in Integrative Psychotherapy and graduated with a distinction.
Paul also completed a Diploma Course "working with Sex Addiction" which provides training for professionals to work with individuals and couples for whom sex addiction (sexual compulsivity) is an issue. Paul has completed a certificate course in working with couples and is currently working with individuals and couples in Preston and Manchester and online.
Paul works with a range of sex and relationship issues from sexual addiction to sexual trauma; Betrayal, Trust, sexual intimacy and sexual dysfunctions (e.g. Premature Ejaculation, Erectile and Ejaculatory difficulties, Loss of Desire, Communication and Emotional issues).
As a Sex Addiction Specialist, Paul works with clients presenting with difficulties including Fetishism, Pornography, Cyber Sex, Affairs and Infidelity that may impact on individuals and family life. In addition to this, Paul also provides support and works with partners of sex addicts.
Clients meet either online or in a comfortable and friendly setting where you will feel relaxed and supported whilst working through and hopefully resolving the difficulties that you are experiencing.
Paul was previously a Trustee of the Association of Sexual Addiction and Compulsivity (ATSAC) and is now a member of the following organisations: British Psychological Society (BPS), Association for the Treatment of Sexual Addiction and Compulsivity (ATSAC), College of Sexual and Relationship Therapists (COSRT), and Specialist Treatment Organisation for the Prevention of Sexual Offending (STOPSO). http://www.cosrt.org.uk/members-2/paul-tidy/
Paul is fully insured and works to COSRT Ethical Framework. Please feel free to contact me for further information. See also

profile.