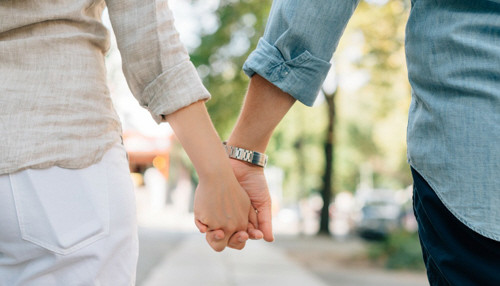 Relationship counselling and therapy helps individuals or couples make sense of the issues that are impacting negatively on their quality of life and find ways of working through them. Arguments and conflict are common in all kinds of relationships. Unresolved, these issues can lead to anxiety, depression, relationship breakdowns and divorce.
If you are experiencing relationship issues with your partner, you may find it beneficial to attend couples counselling or marriage counselling sessions.
Contact us to make an appointment.
Couples counselling or marriage counselling is a form of talking therapy specifically designed to help two people within an intimate relationship. We can see couples together or on a one-to-one basis. You should never allow your gender or sexual identity to hold you back from seeking help. Our therapists have experience of working with men, women, couples and individuals of different sexual orientations.
Whatever the issue, our experienced therapists will use their talking therapy skills and experience to help you understand the issues and find ways of overcoming them.
Some of the most common issues that people seek help for:
Coming to terms with a partner's infidelity and dealing with the emotional aftermath of an affair.
Sexual difficulties and preferences.
Anger management.
Marital affairs.
Unresolved tension and conflict.
Communication difficulties.
Help trying to start a family and fertility issues.
Bereavement counselling.
Make time for therapy.
Try to make time for therapy and also make time between sessions to think about what has been discussed and to try out ideas. It helps if you are open-minded and ready to think about different possibilities. Therapy works best for people who are really committed to it.